I am impressed with the 20 Gauge to 357/38 Adapter
Author: Nadia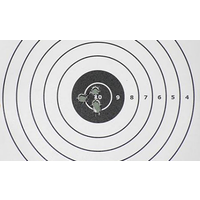 One of our customers Len sent us feedback on how impressed he was the accuracy of the 20 Gauge to .357/38 adapter he recently purchased.
He wrote, "I tried a few brands of .357 ammo I had at home and had very good results with most "Good Quality" rounds."
He also added "Once I adjusted my sighting for the higher powered rounds, I achieved very good grouping"
And as always, give the adapters a clean after every outing and coat of oil before storing them just like you would your shotgun.
Thanks, Len for the feedback.
---
Leave a comment