Reloading - What is needed to get started
Author: Dom Date Posted:29 June 2018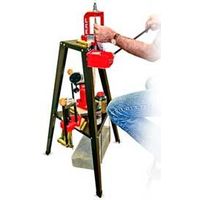 Reloading is a fun and enjoyable hobby and it can save you a lot of money in the process. If you have no reloading equipment and are just getting started, you must consider that these basic steps need to be taken.
1. Resize and deprime the spent case
2. Prime the spent case
3. Charge the case
4. Seat and crimp (if desired) a new bullet.
We have aggressively priced kits that contain everything you need to get started from all the leading suppliers including Lee and Hornady. The Lee Anniversary Kit, Breech Lock Challenger Kit, and Lee Classic Turret Press Kit. With either kit, only dies are extra.
Many reloaders choose to reload as they for the increased accuracy. You'll be able to make ammunition that is more consistent than most factory ammo. Once you find the right recipe, consistency will equal accuracy. Custom-tailor ammunition for your gun will allow you to select components that allow you to get the most out of shooting for the different tasks you shooting from. A target shooter will have different need to someone wanting to get the best results while managing pest control.
New shooters or shooters with a physical ailment (such as arthritis) will often do better with reduced recoil rounds. Handloading gives you the ability to download many calibres to make them easier to shoot. Another benefit is that often times you can find a good deal on a magnum rifle or revolver that the original buyer found to be too bone-jarring to shoot. A hand loader can easily make reduced recoil loads which are also great when teaching beginners.

Get the satisfaction of doing it yourself, and doing it well, it's a great feeling when you win a competition, have a successful hunting trip, or even just out-shoot your friends with the ammo you made yourself.
Don't forget, the team at Oz Gun Mart are here to help.