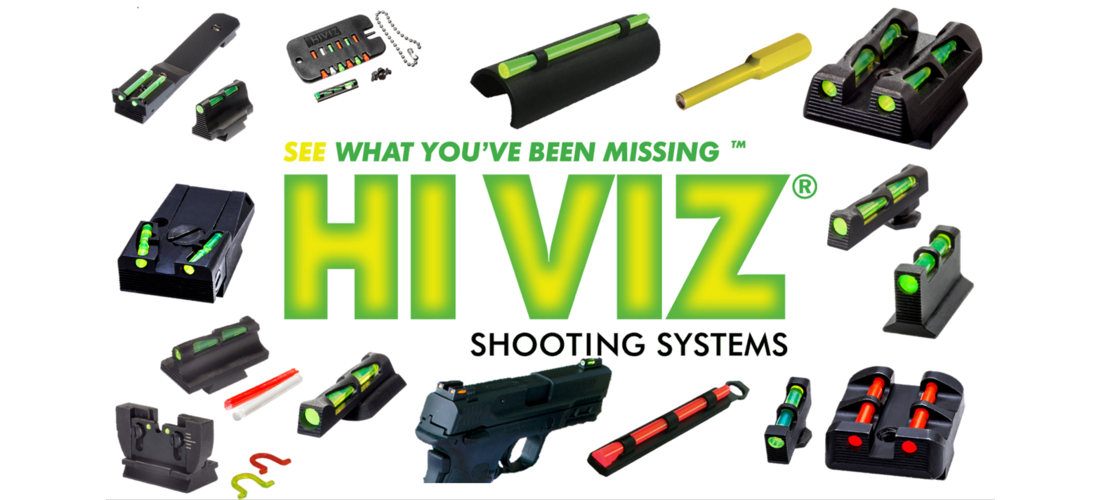 OZ Gun Mart Welocmes HIVIZ® Shooting Systems to the Family!
HIVIZ® began in 1996 with a single product. Our goal was simple, to advance the
art of shooting. For more than 20 years HIVIZ® has worked toward this goal by
continuing to offer high quality and innovative products for shotguns, handguns
and rifles. From our unique molded litepipes to our patented LiteWave H3
Tritium/Fiber optic sights HIVIZ® continues to be a leader in the shooting world.
Our ultimate goal is to provide you, our valued and loyal customers with best
sights available to increase your success and enjoyment of the shooting sports.
We are proud to be installed as original equipment on many major brands
including Ruger®, Smith & Wesson®, Benelli®, Browning®, Henry® and
Remington®.
Categories Filtered By HIVIZ
---