Why load your revolver one cartridge at a time. With one slight twist, the HKS Speed Loader instantly loads all chambers of nearly any revolver. The principle is simple: strong metal points hold cartridges securely in the loader until you release them into the revolver with a turn of the speed loader knob. Super-Fast Super-Dependable!
If your revolver is not listed, the speedloader may not fit--check with the gun manufacturer. If the cylinder dimensions are the same as a listed revolver, then they might use the same speedloader. Whether your gun is listed or not, with the cylinder fully open there must be a straight path for all rounds to load simultaneously, plus a small allowance for the thickness of the side of the speedloader. If your revolver's grip or cylinder release is in the way of the speedloader, the grip or cylinder release may need to be replaced or modified. Make sure the round count of your cylinder matches that of the speedloader. Listed below is the extent of what has been tested by HKS or reported by other customers as working--if your gun is not listed we have no further information (see additional notes on the bottom of this page). The applications shown in (parenthesis) are those added by other customers--we have not tested them, we do not guarantee that they will work, but they are returnable. HKS does not make any 8-shot nor 10-shot revolver speedloaders.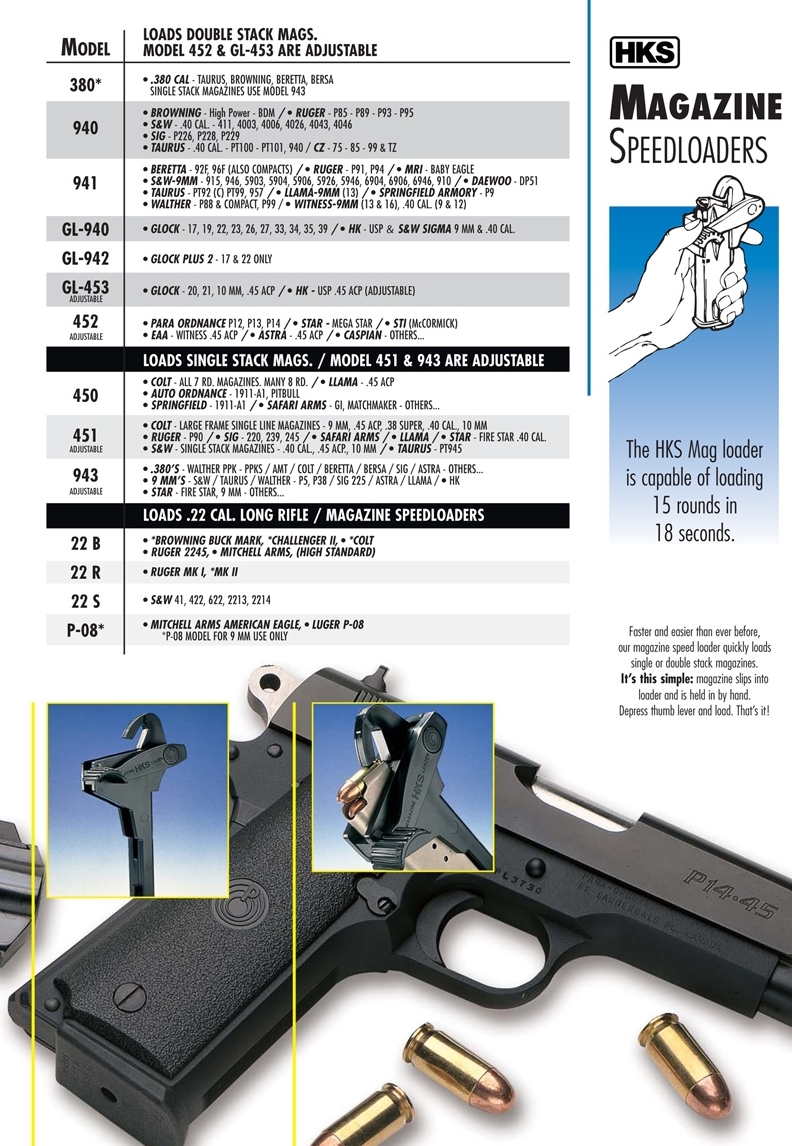 This category is empty! Please try another category or use our search function to find what you are looking for. If you require further assistance please contact us.