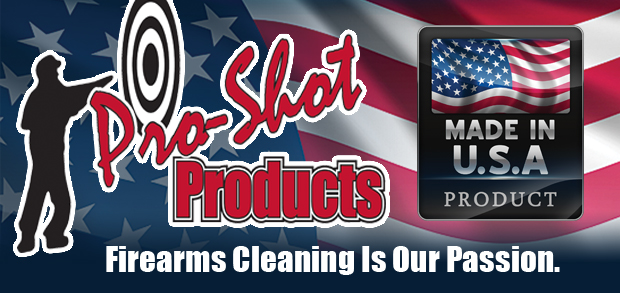 Pro-Shot - World's #1 Brand of American Made

Gun Cleaning Rods, Patches, Bore Brushes, Gun Oil, Solvent, and Accessories.
Why choose Pro-Shot?
Pro-Shot is the last family owned supplier and manufacturer of a full line of traditional and tactical cleaning gear and accessories and all Made in the USA. Our goal is to not only provide the best quality, but the best customer service in the industry. Every product from Pro-Shot has a distinguished quality advantage over anything else on the market. At Pro-Shot, we provide simple, yet effective and innovative solutions for gun care, making it easier and faster.
"Pro-Shot once, and you will become a Pro-Shot fan for life."
Categories Filtered By Pro-Shot
---